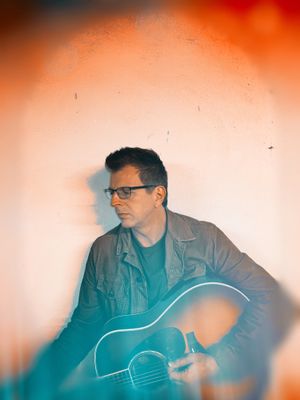 Singer/songwriter, composer, and New England native, Tom Izzo is the man behind Wahlsinger, his debut EP (2022, Canondale Records). 
Grounded in the earthy sounds of acoustic guitar and piano, listeners are invited into songs that combine nostalgic Americana with classic pop sensibility. This, paired with sweeping strings, vintage synths and vocals that range from wistful to wailing, provide a rich canvas for this collection of carefully crafted songs. 
Wahlsinger was born from the experience of living through a pandemic, with songs that examine mortality, nostalgia, and self doubt. Whether sardonic or sincere, the sum of these songs lands in a place of hope, exactly where we need to be in times of uncertainty.